Spine Surgery Mission Viejo, CA (Orange County)
Dr. Taghva, M.D., F.A.A.N.S., a board-certified neurosurgeon, offers a wide range of options for back surgery to address several different spinal health concerns in Mission Viejo, CA. For more information, please call now to schedule your appointment:
949-388-7190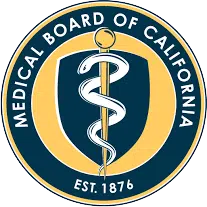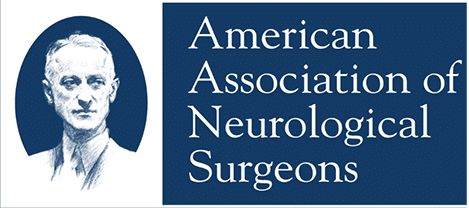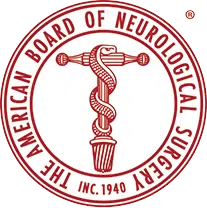 Benefits of Spine Surgery
Spine surgery with Dr. Alex Taghva in Orange County can be a transformative step towards reclaiming one's life from chronic pain, offering improved well-being and renewed mobility.
1
Pain Reduction
Spinal surgery often leads to significant pain alleviation, allowing patients to reduce or eliminate reliance on medications and reclaim comfort in their daily lives.
2
Enhanced Mobility
Post-surgery, many patients experience a remarkable return of mobility, unlocking the freedom to participate in activities that pain once restricted.
3
Spinal Stability and Recovery
Advanced surgical techniques, like minimally invasive procedures, offer improved spinal stability with the benefit of quicker recovery times, so patients can return to their routines with confidence.
"*" indicates required fields
Chronic pain or other back and spine issues?
Patients in Orange County who suffer from chronic pain or other back and spine issues may need to eventually seek relief through spine surgery in Mission Viejo, CA. Dr. Alexander Taghva, M.D., F.A.A.N.S., a board-certified neurosurgeon, offers a wide range of options for back surgery to address several different spinal health concerns.
Spine Surgery Procedure
The spine is composed of bones and discs that support the body and shield the spinal cord. It transmits signals from the brain to other parts of the body. These bones and discs may fail to develop normally during growth, deteriorate over time, or be damaged, leading to pain and further complications.
Generally speaking, spine surgery is used to repair structural issues or injuries that cannot be cured through other forms of therapy. If standard treatments do not provide the desired effects, a surgical solution is an efficient way of resolving different types of spinal injuries and ailments.
There are many different types of spine surgery, depending on the patient's specific needs. Below are a few of the conditions that a back surgery can address with back surgery in Mission Viejo with Dr. Taghva:
back problems like a herniated or ruptured disc
spinal stenosis (narrowing of the spinal column)
fractures caused by osteoporosis
bulging discs
chronic pain
Call today to schedule your consultation
The Ideal Candidate for Spinal Surgery
Above all, good candidates for Spine surgery in Mission Viejo, CA, are men, women, and children suffering from certain debilitating spine conditions that have not responded to nonsurgical treatments. Many candidates for spine surgery suffer from chronic back and neck pain. For this reason, Patients should consult with their primary care physician and speak with a board-certified neurosurgeon about the different treatment options available. Each surgical procedure has its specific requirements.
Reasons to have a Back Surgery
It's recommended to try other treatment methods first before trying neurosurgery unless you've suffered from a serious spinal cord injury.
That said, there are also various reasons why your doctor may recommend you undergo neurosurgery for your back pain. For instance, here are just some of the reasons why your doctor might suggest surgery as your best option:
You have a dislocated or broken bone in your back
You're suffering from a spinal infection
You have a degenerative spinal condition
You've suffered a slipped disc, and it isn't getting better with other treatment options
Bone spurs are putting pressure on your spine
You're suffering from weakness or numbness in your arms and legs
You have difficulty using your hands or walking
Nerve damage in your back is causing you to lose bladder or bowel control
You have spinal tumors
Spine Surgery Consultation with Dr. Taghva
If you think you might be able to benefit from spine surgery at Dr. Taghva's South Orange County practice, you should be to talk to your healthcare providers and set up a consultation at our office.
When you consult Dr. Taghva in Mission Viejo concerning your back surgery, the surgery's advantages and disadvantages will be discussed. After revisiting your medical past, covering your signs and past treatments, Dr. Taghva will give an examination.
He may order imaging and other tests before recommending a treatment plan. In case you are a good candidate for spinal surgery, Dr. Taghva will provide you with specific information about the procedure, both the necessary preparation steps and the recovery.
You will be able to ask all your questions during your consultation. Remember that choosing spine surgery is a major decision, and it's important to have all the information you need to make an informed treatment decision.
Preparing for Back Surgery
When you make arrangements for your back operation, Dr. Taghva's clinic will offer you an explicit set of preparation directions. You could also be required to undergo examinations and speak with your physician about interrupting some of your drugs in readiness for surgery. Certain over-the-counter anti-inflammatory medications and pharmaceuticals can raise perils during surgery and must be discontinued for several weeks prior to and after a spinal surgical procedure.
Patients preparing for spine surgery at our Mission Viejo facility must stop smoking well before the procedure. Depending on the treatment option you choose, you may need general anesthesia. Also, you will need to avoid eating or drinking anything after midnight on the day of the surgery. Make sure you have a ride to and from your appointment, even if it's just an outpatient procedure.
Types of Back Surgery
The type of surgery a patient necessitates is contingent on the category and intensity of their spinal issues. Dr. Taghva supplies several types of surgical techniques to assist each individual in obtaining relief from conditions affecting the spine. He utilizes minimally invasive strategies whenever feasible. Some of the surgical procedures he gives are:
Minimally invasive laminotomy
Lumbar decompression surgery is a technique that can be used to treat lumbar spinal stenosis and provide relief from back pain and sciatica caused by compressed nerve roots.
Anterior lumbar interbody fusion (ALIF)
A spinal fusion surgery addressing the lumbar spine (lower spine) involves using bone grafts to treat issues like degenerative disc disease, spinal stenosis, and spondylolisthesis (disc slipping).
Minimally invasive discectomy
Removal of a portion of a damaged disc to reduce pressure on the spinal cord.
Anterior cervical discectomy and fusion (ACDF)
A cervical fusion is a surgical procedure in which damaged discs are removed from the neck. The vertebrae are joined together with a bone graft to relieve pressure on pinched nerves and alleviate pain.
Minimally invasive foraminotomy
Relieving pressure on compressed spinal nerves by removing blockages and enlarging openings around affected bones in the spine.
Posterior lumbar fusion (PLIF)
Also known as transforaminal lumbar interbody fusion (TLIF), this procedure fuses lumbar spine bones to increase stability. It is often performed alongside lumbar decompression.
Minimally invasive lateral fusion (XLIF)
A spinal fusion surgery performed through the side of the body can treat spinal column problems such as recurring herniated discs, degenerative disc disease, and degenerative scoliosis.
Total disc replacement
Surgically replaces a damaged disc with an artificial disc.
Revision spine surgery
Correction of issues left by a prior surgical procedure.
Are you ready to meet a leading Orange County Neurosurgeon?
Spine Surgery Recovery
After the spine procedure in Mission Viejo surgery center, is most important for patients to follow Dr. Taghva's recovery instructions carefully to ensure proper healing and to reduce the risk of spinal surgery complications occurring.
Back surgery recovery time varies considerably. Many patients' incisions heal quickly, but the final healing of the spinal column may take several months. Dr. Taghva will provide you with information on activity restrictions, what to expect, and how to set yourself up for optimal results. He also educates patients on proper spine care to help prevent problems in the future.
How long does it take to recover from spine surgery?
The speed of your recovery following spinal surgery will depend on the type of procedure, following all pre and post-operation guidelines, plus your age, lifestyle, and any medical complications you may have.
For the most part, the average recovery time can take anywhere from a few weeks to a few months. If you undergo spinal fusion, it could take up to a year before the graft fuses with the surrounding bone, but you should be able to resume most of your normal activities within a month or two.
For other surgeries, such as spinal laminectomies, decompression, or foraminotomies, it may only take a few weeks to recover.
You have experienced enough pain, and it is time that you start to live life again. It may take a while, but if you remain patient and follow all the necessary steps before and after surgery, you will be able to achieve your goal soon.
Possible Risks and Potential Complications of Spine Surgery
The first thing to remember, all surgical procedures involve some risk, including spine surgery in Orange County. Risks and potential complications vary from procedure to procedure, that's why your surgeon will identify them during your consultation. For this reason, choosing a respected, board-certified spine surgeon who offers M.I.S.S. is the best way to reduce the risks associated with back surgery.
Why Choose Dr. Alexander Taghva
Dr. Alexander Taghva is a leading board-certified neurosurgeon, specializing in brain surgery, endoscopic spine surgery, as well as spine disorders. Also, he is the only spine surgeon in Orange County and southern California who offers endoscopic laminotomy surgery. Dr. Taghva:
Graduated from John Hopkins University School of Medicine and completed his residency at the University of California
Completed a prestigious fellowship at The Ohio State University in Neuromodulation and Functional Neurosurgery
Specializes in minimally invasive and endoscopic surgery, spinal stenosis, artificial disc replacement, spinal disorders, spinal surgery revision, and other spinal conditions.
Specializes in brain surgery to treat trigeminal neuralgia, brain tumors, pituitary tumors, and Parkinson's disease.
A highly-respected neurosurgeon with many years of experience, including treating chronic pain via stimulation of the spinal cord and brain
Actively involved in medical research and the lead investigator for clinical trials on spinal cord stimulation
Spine Surgery FAQs
Are there any good back surgery alternatives?
When it comes to spine conditions, surgery is usually the last resort. Preferably, physical therapy at an orthopedic institute, pain management with neuromodulation, and other non-invasive treatments should be attempted first. If the patient's symptoms don't respond to these methods, surgery may be the most suitable solution.
How much does spine surgery cost?
Different surgical procedures have different associated costs. The total back surgery cost will include surgical fees, anesthesia, facility fees, and other costs. Patients should check with their health insurance providers to determine possible coverage.
How can I ensure that my spine surgery recovery goes smoothly?
The best way to improve your results and reduce risks for complications following spine surgery is to follow Dr. Taghva's pre and post-op instructions to the letter. If you follow these instructions closely, you will set yourself up for a quick and successful recovery.
Do children ever need spine surgery?
Some children and young adults develop spine problems due to genetics, injury, and other factors. Most spine problems, however, are associated with older individuals. Spine surgery for scoliosis is one of the most common spine procedures in children and teens.