Microdiscectomy in Orange County, CA (Mission Viejo)
Patients suffering from chronic back pain in Mission Viejo and Orange County, CA, may find microdiscectomy, a minimally invasive surgical procedure that relieves pressure on the spinal nerves, to be the perfect pain management solution. Call now to schedule your appointment:
949-388-7190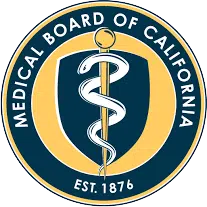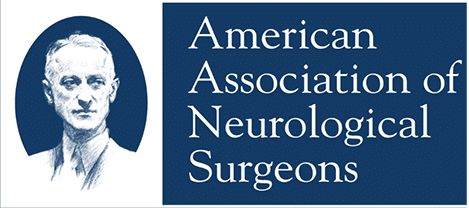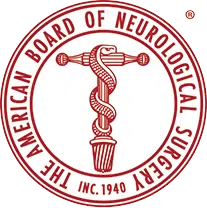 Discover Advantages of Microdiscectomy Surgery
Microdiscectomy Surgery, as performed by leading neurosurgeons like Dr. Alex Taghva, stands out for its precision and effectiveness in providing relief from debilitating herniated disc pain, ensuring a smoother and quicker path to recovery. Some advantages include:
1
Rapid Pain Alleviation
By meticulously removing herniated material, the surgery offers swift relief from back and leg pain.
2
Minimally Invasive
The small incision and refined technique result in less post-operative discomfort and scarring.
3
Fast Track to Normalcy
Patients typically experience a significant reduction in recovery time, facilitating an expedited return to everyday life.
"*" indicates required fields
Alexander Taghva, M.D., F.A.A.N.S., is a board-certified neurosurgeon specializing in all types of spinal surgeries. Dr. Taghva is an expert in minimally invasive spine surgery orange county and offers microdiscectomy to help patients suffering from a herniated lumbar disc find relief.
Before Microdiscectomy: Functions of the spine
A system of bones, called vertebrae, connect to form your spine. The vertebrae are lined up in your spinal canal, surrounding and protecting your spinal cord and the nerves that travel from your spinal cord to other parts of your body.
The brain communicates information like temperature and pain through these nerves. It also moves your muscles by sending information to the connected nerves, down your spinal cord and through the rest of your body.
A disc and two facet joints connect your vertebrae. A spinal disc is made up of strong tissues that absorb shock and hold the vertebrae together. The discs and joints allow for movement, such as being able to rotate your neck to move your head in whatever direction you choose.
Two parts make up every disc: the tougher outer layer (annulus fibrosus) and the gel-like center (nucleus pulposus). The center of the discs gradually deteriorates and loses water as a result of age, which begins lowering the disc's effectiveness as a shock absorber. As you get older, the outer layer may begin to tear, leaving an opening for the disc's center to shift out of place, compressing against the nerves in the spinal cord and causing pain.
Call today to schedule your consultation
What is Microdiscectomy?
Lumbar microdiscectomy, sometimes known as microdecompression, is a surgical procedure that is used to treat spinal stenosis and herniated discs in the lumbar region (lower back). The goal is to relieve pressure by removing a small portion of the disc that is pressing on the nerves.
Candidates for Microdecompression
When a herniated lumbar disc is pinching a spinal nerve root or roots and causing chronic pain, minimally invasive spine surgery mission viejo may be recommended. Usually, Dr. Taghva will suggest surgical treatment when symptoms have not improved despite physical therapy, medication, or other therapies. Lumbar microdiscectomy may be performed in our Orange County practice when a patient displays:
Weakness, numbness, or notable pain in the leg(s) or feet
Leg pain (sciatica) that outweighs any back pain
Visible disc displacement showing in diagnostic tests and/or scans (MRI, CT, myelogram, etc.)
Weakness in the leg(s), lack or loss of feeling near the groin or genitals, and/or inability to control bowels or bladder
Posterior lumbar discectomy can help to treat leg pain resulting from:
A bulging/herniated disc
The gel-like nucleus inside of the disc leaks or swells against a thin section in its surrounding annulus, or membrane. When this material presses against a nerve it causes pain, swelling, or irritation.
Bone spurs begin to grow and the facet joints become inflamed as age begins to wear out the discs. The outer wall begins shrinking due to lack of water, leading to rigidity. The spaces between the discs shrink in response, leading to spinal stenosis and/or herniated discs.
Your Microdiscectomy Consultation
Before scheduling microdecompression surgery, you will need to attend a consultation with Dr. Taghva in his Orange County location. He will begin the meeting by looking over your medical history and examining any medical images taken by your primary care doctor or another specialist. He will also ask you questions about your symptoms and any previous treatments.
If Dr. Taghva feels you are a good candidate for microdecompression at his Orange County office, he will explain the procedure and recovery in detail and invite you to ask questions. He may also recommend a different treatment, either surgical or non-surgical.
Other treatment options with Dr. Taghva include every type of spine surgery for the cervical, thoracic, and lumbar spine. Some of these include but are not limited to:
lumbar discectomy
foraminotomy
Spinal fusion treatments like lateral fusion, anterior lumbar interbody fusion, and posterior lumbar fusion are also available, as are surgical techniques for pain disorders such as spinal cord stimulation orange county and microvascular decompression. Dr. Taghva will evaluate your case during the consultation and make a treatment recommendation based on your individual needs. He may suggest trying additional non-surgical treatments before turning to surgery, as many herniated discs resolve without the need for surgical intervention.
Preparing for Microdecompression Surgery
Pre-surgical tests (blood tests, x-rays, etc.) may be required, and all appropriate forms, waivers, and a complete medical history will need to be filled out. Be sure to list all medications, as some may need to be paused or have their dosage altered before the surgery and during the recovery period.
All non-steroidal anti-inflammatory medications and blood thinners need to be stopped 1-2 weeks before surgery or as directed by the doctor. Refrain from all drugs and alcohol 1 week before, and 2 weeks after surgery, to avoid bleeding issues. Patients who smoke will need to quit well in advance of the surgery.
Patients will need to arrange for a ride to and from the procedure for safety reasons. Microdiscectomy is typically performed on an outpatient basis, but patients will be given anesthesia and pain medication and should not drive themselves home.
Are you ready to meet a leading Orange County Neurosurgeon?
Microdecompression Procedure
Dr. Taghva typically performs minimally invasive microdiscectomy in Mission Viejo, CA, on an outpatient basis. The surgery begins with the patient reclined on their stomach. General anesthesia is administered so that the patient remains comfortably asleep throughout the procedure.
A small incision (around 1-2 centimeters) is made in the back near the problem disc. Using an endoscope and other specialized tools, the surgeon can access the spine without needing to cut into the surrounding soft tissues and muscles.
The back muscles (erector spinae), and any other muscles and tissues obstructing the bony arch (lamina) of the spine are gradually dilated with specialized tubular retractors that make a tunnel to the vertebrae. Images may be taken to ensure that the correct vertebra has been exposed.
Around the spinal nerve, drills or other bone working tools make openings in the bone so that the herniated disc can be repaired. A surgical microscope or operating glasses are utilized by the surgeon to find the disc, carefully removing the protective covering of the nerve root as he does so and moving it aside.
While total disc replacement (replacing a damaged disc with an artificial disc) is an option, the microdecompression procedure only removes the broken part of the disc causing the compression, as well as anything else causing damage or inflammation, like bone spurs.
Once the procedure is complete, the muscles are gently adjusted back into place and the incision is closed up and held together with sterilized medical strips to encourage the skin to heal. The procedure usually lasts an hour and patients tend to be sent home the same day.
Recovery from Microdiscectomy procedure
Most microdecompression patients stay in our Orange County facility for only a few hours after surgery, though others may be asked to stay 1-2 days to ensure proper aftercare, including movement, mobility, hygiene, and pain management.
Pain medication is usually limited to analgesics like aspirin and ibuprofen. Take only the medication prescribed by the doctor, and ice the incision often to maintain swelling and reduce pain, about every 15-20 mins.
Patients that go through a microdiscectomy are usually asked to refrain from strenuous activity for 1-4 weeks. Patients with jobs that require heavy lifting, such as occupations in construction or manufacturing, may be asked to stay home from work for 8-12 weeks to allow the spine time to heal.
Call the doctor if you experience fever, swelling, numbness, tingling, tenderness, or infection after the surgery. You will schedule several follow-up appointments with Dr. Taghva to ensure that you are healing properly and to see if any additional surgery or treatment may be needed.
Why Choose Dr. Alexander Taghva
Dr. Alexander Taghva is a leading board-certified neurosurgeon, specializing in brain surgery, endoscopic spine surgery, as well as spine disorders. Also, he is the only spine surgeon in Orange County and southern California who offers endoscopic laminotomy surgery. Dr. Taghva:
Graduated from John Hopkins University School of Medicine and completed his residency at the University of California
Completed a prestigious fellowship at The Ohio State University in Neuromodulation and Functional Neurosurgery
Specializes in minimally invasive and endoscopic surgery, spinal stenosis, artificial disc replacement, spinal disorders, spinal surgery revision, and other spinal conditions.
Specializes in brain surgery to treat trigeminal neuralgia, brain tumors, pituitary tumors, and Parkinson's disease.
A highly-respected neurosurgeon with many years of experience, including treating chronic pain via stimulation of the spinal cord and brain
Actively involved in medical research and the lead investigator for clinical trials on spinal cord stimulation
FAQs About Microdecompression Surgery
What are the risks of microdiscectomy?
Like all surgical procedures, microdiscectomy at our Orange County facility does involve some risks. Choosing a board-certified neurosurgeon like Dr. Taghva to perform your surgery helps to significantly reduce these risks, which may include:

– Bleeding
– Infection
– Anesthesia complications
– Spinal fluid leak
– Nerve root damage
– Recurrent herniation
What should I avoid after surgery?
Smoking, drinking, and driving are discouraged. Lifting is restricted to 5 lbs. initially and all strenuous, physical activities including bending, running, household chores, errands, and sexual activity are to be put on hold until Dr. Taghva instructs you that it is safe to resume your daily activities.
Will I need physical therapy during my recovery?
Physical therapy may be required for some microdiscectomy patients in Mission Viejo, but for the first 2 weeks, walking and ascending stairs with the assistance of railings is the simplest way to keep your muscles working and to prevent atrophy. A recommended schedule is to walk for 5-10 minutes every 3-4 hours.
When can I take a shower after microdecompression?
To keep the incision site clean, always wash your hands before and after cleaning the site and changing your bandages. If you have stitches, staples, or strips, wait 2 days after surgery before showering. Carefully wash the incision with mild soap and water and gently pat dry. Change the bandages, keeping an eye on the incision to check for abnormalities. You should not submerge the wound site or apply body creams, lotions, or powders to the area.
Can microdiscectomy fix back or neck pain?
Microdecompression is typically used to treat sciatica and leg pain. It will normally not produce improvement in back pain or neck pain. If you are experiencing back pain, another minimally invasive spine surgery may be more appropriate. In the case of neck pain, a cervical disc may be damaged and may require a different procedure, such as disc replacement.