You Have Neck And Back Pain, Where Do You Turn?
You may be wondering when to see a neurosurgeon and when to see a neurologist. Both specialists focus on the nervous system of the human body. However, there are differences between these two specialties. We will look at both professions so that you will have a better idea if you should find a neurosurgeon or a neurologist.
What Is a Neurologist?
Neurologists are doctors, but not surgeons, that treat diseases of the spine, brain, and nervous system. Neurologists are specialized doctors that have completed medical school and have taken a minimum of three years of residency in a neurological program. A neurologist can specialize further in the fields of pain management and epilepsy. Although neurologists are not neurosurgeons, they can refer patients to a neurosurgeon if surgery is the best course of treatment.
Medical Conditions Neurologists Work With
Whether a patient has dementia or Alzheimer's disease or multiple sclerosis, consultation with a neurologist will give him or her answers. Neurologists also diagnose and work with patients who suffer from migraine headaches, have Parkinson's disease, or have speech impediments. The nervous system, spinal cord, and brain medical issues that do not need surgery are the focus of neurologists.
Do You Need To Find A Neurosurgeon?
Although neurosurgeons are doctors who perform surgery, they do more than operate on patients only. Neurosurgeons work to see if the patient can avoid surgery, if at all possible. Neurosurgeons diagnose, treat (surgically or otherwise), and rehabilitate patients with medical conditions affecting their nervous system.
A Neurosurgeon mission viejo is a doctor who performs surgery for conditions of the nervous system, spinal cord, and brain. You'll most likely need to find a neurosurgeon if you have an anatomical issue affecting your nervous system. Minimally invasive spine surgery in orange county (MISS) is a type of spinal surgery that uses small incisions. This allows surgeons to perform procedures through these tiny holes, rather than making a long cut across the back.
Neurosurgeon doctors must complete at least one year of a surgical residency as well as an additional five years of residency as a neurosurgery specialist after completing medical school. Most neurosurgeons train an additional year in a neurosurgical fellowship, according to the American Board of Neurological Surgery. Neurosurgeons have successfully completed oral and written examinations as well as the many years of training that is required.
You May Need To Find A Neurosurgeon If You…
Have a brain injury, such as a concussion
Have had a stroke,
Epilepsy,
Fluid on the brain,
Or any other brain-related malady
A Neurosurgeon in Orange County also treats spinal cord injuries, neck pain, hip pain, and leg pain, such as sciatica, shoulder problems, arthritis, back pain from a pinched nerve, herniated disc or bulging discs, and other forms of back pain. In fact, lower back pain is a leading cause of disability globally. Nerve pain can show up in many places in the body, therefore, neurosurgeons are able to treat areas outside of the back, neck, and head.
Surgeons use spine surgery in Orange County when performing lumbar fusion, decompression, and discectomy procedures. The goal of these types of operations is to relieve pressure on nerves and reduce inflammation. This type of surgery is typically reserved for patients who suffer from back pain due to degenerative disc disease.
Whether you need to find a neurosurgeon or a neurologist, either doctor can refer you to the specialist that is best suited to treat your medical condition.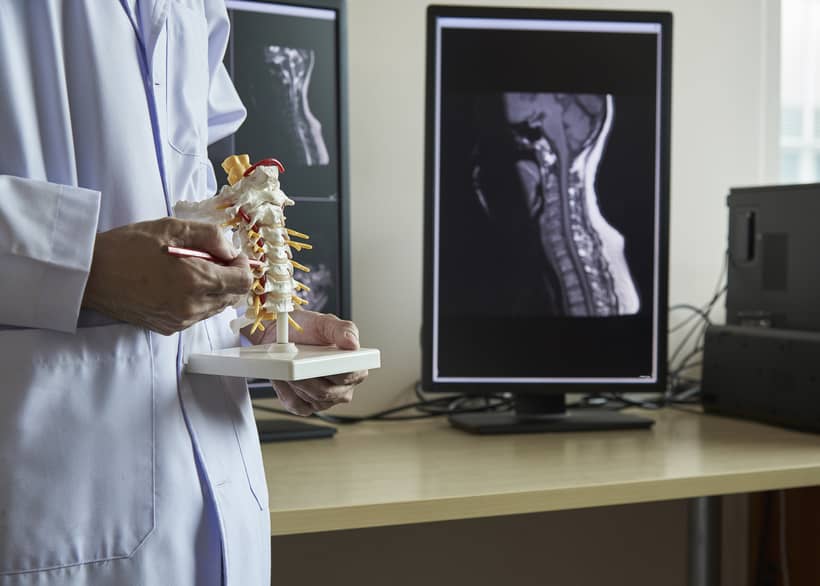 What Exactly Is Neurosurgery?
Over 1.5 billion people simply live with chronic pain. Chronic back pain is fairly common, though neck pain, headaches, and joint pain are other common types of chronic pain. This kind of pain can severely reduce one's quality of life and keep them from doing activities that they enjoy and in some cases, even carrying out basic necessities. They may need to be on regular pain medication — in some cases, opioids — and be resigned to that cost for the rest of their lives. However, in some cases, neurosurgery might be able to help. Neurosurgical operations can work on everything from bulging discs to brain surgery, spinal fractures, or injuries to trigeminal neuralgia. If you're living with chronic pain related to your back, neck, or head, you might want to consult your doctor about being referred to neurosurgery to see what your options might be.
The image that jumps to most people's minds when they think of neurosurgery is brain surgery. However, neurosurgery also covers much more than that. It's a specialty that concerns itself with the nervous system and the things that support it.
More specifically, it looks at diagnosing and treating injuries or diseases or disorders as related to the brain, spinal cord and column, and other peripheral nerves in the rest of the body. This covers both adult and children patients and surgery isn't always necessary.
For example, lumbar spine surgery in orange county is performed when there is no relief from pain after conservative treatment. The goal of lumbar spine surgery is to relieve pressure on nerves and reduce inflammation. Surgery may be recommended for patients who experience severe back pain, muscle weakness, numbness, tingling, loss of bladder control, bowel problems, or difficulty walking.
Because it's such a complex field, neurosurgeons often work in tandem with other specialists when it comes to tumors, illnesses, or other disorders, because of the way their work affects other parts of the body. They treat both things that are relatively common, such as back or neck pain, and more complicated issues like trigeminal neuralgia or spinal arthritis.
What are the Benefits of Neurosurgery?
One huge outcome of neurosurgery is reduced pain in patients. The National Institute of Neurological Disorders and Stroke reported that around 80% of adults would have low back pain at some point over the course of their lifetime. For some, this pain may become chronic and more persistent, causing them severe discomfort. Medicine may only provide minor, temporary relief, and opioids might be prescribed for better pain management, though that can also have unintended consequences.
Neurosurgery can offer some relief with spinal cord stimulation and other methods of treatment. Spinal cord stimulation grants such pain relief that patients don't need to take as much pain medication. Indeed, one study showed that participants who had high-frequency therapy cut down or entirely stopped taking opioid medications; these people had been in chronic pain for about 13 years on average.
Orange county minimally invasive spine surgery is one of the most common procedures performed by neurosurgeons. It involves removing damaged tissue, decompressing nerve roots, and stabilizing the spine. The benefits of this type of surgery include relief from pain, improved function, and decreased risk of future complications.
And because pain is reduced, it also improves people's quality of life and lets them return to former hobbies or activities that they loved. In more severe cases, they might gain more independence, because they can move without pain and don't need medication or caretakers to fulfill basic functions.
They may also be able to pinpoint if something is going wrong in the brain and get to a deeper level of treatment and understanding. For example, if someone is having consistent headaches or memory problems, a neurologist will likely be consulted.
When to see a neurosurgeon?
Your primary care doctor should be able to provide you with a list of referrals — start there. Your doctor will know the best in their field and may have even worked with this neurosurgeon before with other patients. Once you've decided on a few, check out their credentials — their certifications, education, and any malpractice and disciplinary history — and their experience.
You should also be comfortable with them and ensure that their communication style works for you. And of course, it's extremely helpful — and sometimes necessary — that they're covered under your insurance.
You don't have to live in chronic pain. Consider seeing a neurosurgeon to see what can be done so you can get back to living your life.
Are You Suffering With Chronic Pain? It May Be Treated With A Neurosurgical Operation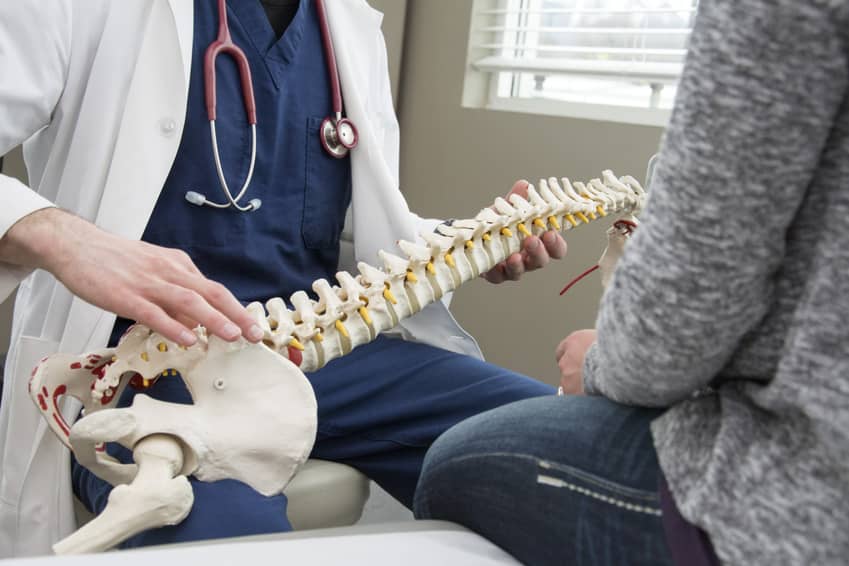 Chronic pain affects over 1.5 billion people and can be caused by known or unknown conditions and injuries. A person with unidentifiable chronic pain will often have to endure a process of trial and error to find the cause and treat it. Neurosurgical operations have been successful in treating several different kinds of chronic pain in adults around the country.
For Trigeminal Neuralgia
A form of chronic facial pain, trigeminal neuralgia has been described by patients as being stabbed in the face with an electrical bolt. The pain may last for seconds, disappear, and then return without warning. A neurosurgical operation that can help is microvascular decompression. In this procedure, the trigeminal nerve root is exposed with microsurgery. This allows the neurosurgeon to identify the blood vessel that may be compressing the nerve and to gently displace it away from the compression point. Essentially, it is a surgical way to fix a pinched nerve or nerve compression. The procedure's aim is to reduce sensitivity and allow the trigeminal nerve to recover and return to a pain-free state.
For Cancer Pain
Chronic pain can stem from an underlying medical condition, such as cancer. To relieve the pain, patients can turn to neurosurgery with its ablative methods. Ablation is a minimally invasive procedure that produces lesions with a probe that heats the tissue at its tip. Surgeons can control the lesion size by adjusting the time and temperature of ablation. Cordotomy is a neurosurgical operation that cuts the spinothalamic tract, which transmits pain from the skin to the thalamus. The effects of the procedure rarely last more than two years, but for the pain caused by cancer, it is an effective solution.
For Spinal Cord Injuries
Another ablative procedure can relieve the pain caused by a spinal cord injury. This procedure is the process of placing dorsal root entry zone lesions. This entry zone is on the spinal cord, which can also cause pain after cervical avulsion. As many as 60 small lesions are placed along the entry zone with a needle-like probe. Chronic pain from spinal cord injuries can also be treated with spinal cord stimulation, which is a technique that delivers a continuous low-voltage electrical current to the spinal cord to block pain. This neurosurgical operation works because it stops painful impulses from reaching the brain.
If you suffer from chronic pain, it doesn't mean that you need to suffer for the rest of your life. Ask your doctor about neurosurgical operations that can give you relief in the near future.
Consult with Dr. Taghva
Alexander Taghva, M.D., F.A.A.N.S., works with each patient carefully to determine their individual needs. He is known for orange county minimally invasive spine surgery, Parkinson's disease treatments, and his dedication to his patient's well-being. To schedule an appointment with Dr. Taghva in Mission Viejo, CA, call 949-388-7190